SEE: Opportunity Ripe for Shipping Boom Along Arctic Northern Sea Route
Still, the significance of the MV Yong Sheng's transit remains to be seen and the idea of a 'shipping boom' along the Northern Sea Route is
not shared by all
. "In contrast to recent reports, Arctic shipping will remain of limited importance to China," said Malte Humpert, Executive Director of The Arctic Institute. "The geographic distribution of China's main trade partners and its substantial and ongoing investments in port infrastructure along existing trade routes speak counter to the idea of large-scale Chinese trans-Arctic shipping." "With the melting of Arctic sea ice, Arctic shipping has become part of today's maritime landscape," added Andreas Raspotnik, an analyst at the Institute. "Large-scale trans-Arctic shipping and a shift in global trade patterns towards the Arctic, however, are far from becoming a reality. Traffic along the NSR will continue to be dominated by regional – primarily Russian – traffic and remain a seasonal and niche trade route."
Related articles:

Tanker Damaged by Ice in Northern Sea Route, Remains Stuck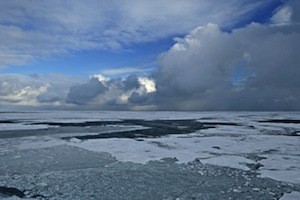 Opportunity Ripe for Shipping Boom Along Arctic Northern Sea Route, Experts Say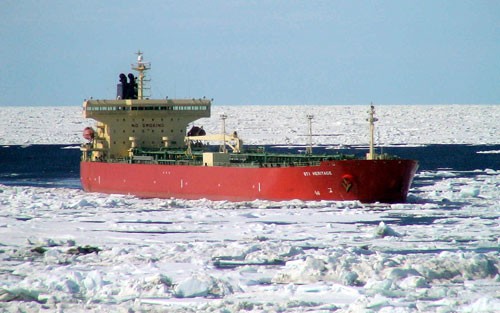 Russian Northern Sea Route Critical to Development of Yamal Megaproject [REPORT]
M/V Nordic Barents set to take

A Chinese cargo ship has become the first commercial vessel to reach Rotterdam from Asia via the Northern Sea Route. According to reports, the Chinese-flagged MV Yong Sheng arrived at the Port of Rotterdam on Tuesday following a 33 day voyage from the Port of Dalian in northeastern China. The transit also marks the first time a Chinese commercial vessel has sailed the famed arctic sea route, linking Europe with ports in East Asia by way of the Bearing Sea and Arctic Ocean north of Russia. Using the Northern Sea Route saves about two weeks time compared to the southern alternative; sailing around southeast Asia, past India, through the pirate infested waters of the Indian Ocean and Gulf of Aden, through the Suez Canal, into the Mediterranean Sea and past the Strait of Gibraltar. In recent years the Northern Sea Route has become increasingly popular in terms of commercial shipping due to melting sea ice. A recent Reuters report said that 46 ships carrying around 1.25 million tons of cargo traversed the route in 2012 -a far cry from the 740 million tons of cargo that went through the Suez Canal- but said that that number is predicted to rise to 1.5 million tons in 2013 and 40 million tons by 2021.