http://gcaptain.com/private-navy-ready-to-take-on-somali-pirates/
Millionaire's Private Navy Ready to Take on Somali Pirates
A new British private navy is soon being plying the Indian Ocean in help of the fight against Somali pirates. The UK's Sunday Times reported yesterday the new navy, founded by companies led by the commodity giant Glencore International Plc (GLEN), will protect its first convoy of oil tankers and bulk carriers from Somali pirates in the Indian Ocean in late March or April, according to the newspapers interview with Glencore Chairman, Simon Murray.
Piraten geben Seeleute der "Iceberg 1" frei
Fast drei Jahre Geiselhaft
Freitag, 28. Dezember 2012
Nach fast drei Jahren hat eine Geiselnahme in Somalia kurz vor Weihnachten ein glückliches Ende gefunden: 22 Seeleute, die im März 2010 entführt worden waren, sind wieder frei. Piraten hatten damals die unter der Flagge Panamas fahrende "Iceberg 1" gekapert und die Crew in ihre Gewalt gebracht. Verhandlungen unter Vermittlung von Dorfältesten führten nun offenbar zum Erfolg. Lösegeld sei nicht gezahlt worden, erklärten die Behörden. Die Besatzung stammt aus dem Jemen, Indien, Ghana, Pakistan, dem Sudan und den Philippinen. Nach der Freilassung wurden die Männer zunächst medizinisch betreut, da sie von den Piraten auch gefoltert worden waren. "Nach zwei Jahren und neun Monaten Gefangenschaft zeigen die Seeleute Zeichen von körperlicher Folter und Krankheit", hieß es in einer Mitteilung. Sicherheitskräfte aus der halbautonomen Region Puntland im Nordosten Somalias hatten seit Wochen versucht, das Schiff und die Crew zu befreien. Eine gewaltsame Aktion war am 10. Dezember fehlgeschlagen. Fünf Tage später tötete die Polizei aus Puntland drei mutmaßliche Piraten und nahm drei weitere fest. Sie hatten versucht, mehrere Seeräubergruppen mit Waffen zu versorgen - in derselben Region, in der die entführten Seeleute festgehalten wurden. Anschließend sei es zu Verhandlungen gekommen, die unter Vermittlung von Dorfältesten stattfanden, sagten Beobachter in Puntlands Hauptstadt Garowe der Nachrichtenagentur dpa. Zum Schutz der Schifffahrtsrouten am Horn von Afrika ist seit 2008 die EU-Mission "Atalanta" im Einsatz, an der sich auch die Bundeswehr beteiligt. Unterdessen schlagen Piraten auch in Westafrika weiter zu. Am Wochenende brachten Unbekannte vor der Südküste Nigerias ein Schiff und die aus drei Italienern und einem Ukrainer bestehende Besatzung in ihre Gewalt, teilte das Außenministerium in Rom mit. Die "Asso Ventuno" wurde am Sonntag von sieben bewaffneten Seeräubern angegriffen, die mit einem Schnellboot gekommen waren. Das Schiff wurde inzwischen wieder freigegeben. Im italienischen Außenministerium wurde ein Krisenstab eingerichtet.
NATO Commander: Somali Pirates' Business Model Still Intact
File photo of NATO's counter-piracy campaign, Operation Ocean Shield. Image: NATO By Adrian Croft BRUSSELS – Pirate attacks off the coast of Somalia have dropped sharply this year but piracy remains a viable "business model" and could bounce back if international naval forces in the region are cut back, the outgoing commander of the NATO mission said on Monday. Hijackings of ships in a vast area of the Indian Ocean off Somalia have dropped to seven in the first 11 months of this year compared to 24 in the whole of 2011, although Dutch Commodore Ben Bekkering said 136 hostages were still being held. In the past six months, there has been no successful hijacking of a merchant vessel off Somalia, said Bekkering, who has handed over command of NATO's Ocean Shield anti-piracy force to Italian Rear-Admiral Antonio Natale. Pirates operating from the Somali coast have raked in hundreds of millions of dollars in ransoms from hijacking ships, leading NATO, the European Union and other nations to dispatch warships to patrol the area. Merchant ships responded with tighter security measures, including greater use of private armed security guards. Bekkering attributed the decline in piracy to the naval patrols, the heightened security on the merchant ships, putting suspected pirates on trial outside Somalia and the Somali authorities' counter-piracy campaigns. Some pirates had abandoned their camps, seeing them as too risky, and taken refuge in villages, he said. But the gains in fighting piracy were reversible if the world's navies eased up on their efforts, he said. "I am convinced, if navy ships would disappear, the piracy model would still be intact," he told a news conference. "Yes, they don't deploy that much to sea but the leadership of the piracy is still there and if they hold their breath for a little while and nations (take) their navy ships back, I am pretty sure that the business model is still intact." HOSTAGES The financial crisis has led many Western countries to slash their defense budgets, but Bekkering said he saw no sign NATO nations' commitment to the anti-piracy operation was waning. In March, the alliance extended its counter-piracy mission until the end of 2014. Bekkering said about 16 to 18 ships from all international forces were on patrol in the Indian Ocean at any one time and this was the "bare minimum" needed to patrol such a vast area. Pirates are still holding five ships with 136 hostages of various nationalities, Bekkering said, but he said he did not expect international forces to adopt a more aggressive policy to trying to free them. "It is not something that you can take easily. There are so many parties involved in doing a thing like that. There is the flag state (of the ship), the crew members are often of four or five nationalities, there is the cargo and the people who are shipping the cargo also have something to say," he said. Bekkering said NATO's tactic of patrolling close to the Somali coast to deter pirates from putting to sea had been successful but he would not go so far as to say the pirates were "boxed in". "There will always be the chance for pirates to deploy. I will not say that we have a fail-safe net around Somalia at the moment," he said, stressing the importance of maritime patrol aircraft to the operation as NATO's "eyes from the sky". (Editing by Alison Williams)
© 2012 Thomson Reuters.
---
Related Articles:
About The Author
Reuters
Reuters, an international news agency headquartered in London, United Kingdom , and a gCaptain content partner.

Sicherheit an Bord
Privater Wachschutz nur mit Zertifikat
Samstag, 15. Dezember 2012
Nur noch auf speziell ausgebildete Sicherheitskräfte dürfen an Bord.
Beim Schutz deutscher Schiffe vor Piratenüberfällen dürfen die Reeder künftig nur noch auf speziell ausgebildete Sicherheitskräfte zurückgreifen. Der Bundestag beschloss am Donnerstagabend ein Zulassungsverfahren für private Wachschutz-Unternehmen, die bewaffnete Kräfte auf Seeschiffen einsetzen wollen. Anders als in Deutschland gebe es auf hoher See im Notfall keine schnelle Unterstützung durch hoheitliche Kräfte, heißt es in der Gesetzesbegründung. Darüber hinaus seien bei einem solchen Einsatz ausreichend "maritime Kenntnisse" erforderlich.
Mehr: Im THB "Täglicher Hafenbericht"
http://gcaptain.com/somali-police-force-launch-raid-to-free-iceberg-1-hostage/
Somali Police Forces Launch Raid to Free Iceberg 1 Hostages
The M/V Iceberg 1 is a Panamanian-flagged RoRo and is the longest-held vessel by Somali pirates. Three pirates have been killed in a botched attempt by Puntland authorities to rescue hostages from Somali pirates' longest held ship, the M/V Iceberg 1. Local
media reports
indicate that Puntland Maritime Police Force (PMPF) have launched a coastal raid near Puntland in an effort to free the vessel and hostages from the pirates. The operation failed, but local media has confirmed that three pirates were killed and at least three others were arrested. The reports indicate that the police force attempted the raid after talks with the pirates on board the vessel broke down, and added that authorities are blockading the ship while attempting to talk the pirates into peacefully surrending the vessel and hostages. The M/V Iceberg and its crew have been held captive since being hijacked off the coast of Yemen on March 29, 2010, after which they were abandoned by the shipowner, Azal Shipping and Cargo, who went out of business following the hijacking. At the time of the attack, the Iceberg 1 had a multinational crew of 24 made up of 8 Yemenis, 6 Indians, 4 Ghanaians, 2 Sudanese, 2 Pakistani and 1 Filipino. At least one of the crew has committed suicide and another, possibly the captain, is said to have been killed by the pirates. With any luck, the Somali pirates will surrender to the authorities and not retaliate against the hostages for the attack, but I wouldn't go betting my mortgage on it.
---
Related Articles:
28 Online Resources for Maritime Piracy and Somali Pirates
 Additional Resources
Marsec Review – Maritime Security Review 
 - Provides news and expert reviews on maritime security.
Übersicht Piratenverfolgung unten Juli 2012
http://gcaptain.com/somali-pirates-are-having-a-bad-year/
Somali Pirates Are Having a Bad Year, NATO Data Shows
The number of attacks carried out by Somali pirates in 2012 are down… way down. According to new data released this week by the
NATO Shipping Centre
, Somali pirates have attacked just 21 vessels so far in 2012, down over 90% from the 147 attacks reported in 2011. In fact, Somali pirates have been nearly at bay since the start of the SW Monsoon season in June, according to NATO.  The NATO data also shows that a total of 17 vessels have been approached, 10 were successfully hijacked, and naval forces have disrupted 36 pirate action groups so far this year.  Still active, but the numbers are staggering low compared to years prior. Just check out the figures below.
Click for High Res
Also interesting is where the pirates are operating. Data shows that pirates are the least active in the Gulf of Aden, where much of the counter-piracy naval forces have been focused.
Click for High Res
Despite the seemingly low figures, counter-piracy forces still warn that
shipowners should not let their guard down
.
---
Related Articles:
About The Author
gCaptain Staff
gCaptain is the top-visited maritime and offshore industry news blog in the world. Since 2006, gCaptain has proven to be a highly effective platform for information sharing and source for up-to-date and relevant news for industry professionals worldwide.
Zwei Wochen nach Entführung
Nigeria: Piraten geben Seeleute frei
Freitag, 02. November 2012
Sieben vor der Küste Nigerias entführte Seeleute sind nach mehr als zwei Wochen Geiselhaft jetzt freigelassen worden. Die sechs Russen und ein Este seien nach Verhandlungen mit den westafrikanischen Piraten freigegeben und an einen sicheren Ort gebracht worden, teilte der estnische Außenminister Urmas Paet gestern mit. Das russische Außenministerium bestätigte ebenfalls die Freilassung. Die Männer seien wohlauf, sagte ein Behördensprecher in Moskau. Die Crew-Mitglieder waren am 15. Oktober an Bord ihres 60 Meter langen Offshore-Schiffes "Bourbon Liberty 249" im Golf von Guinea von bewaffneten Unbekannten überfallen und anschließend verschleppt worden.
httpv://gcaptain.com/pirates-captured-on-video-convicted-in-germany/
video Rückeroberung CS TAIPAN
Internationales Schifffahrtsbüro schlägt Alarm
Piraterie weitet sich aus
Donnerstag, 18. Oktober 2012
Piraterie wird immer mehr zum Problem. Foto: US Navy
Das Internationale Schifffahrtsbüro (IMB) schlägt wegen der sich ausbreitenden Angriffe nigerianischer Piraten vor Westafrika Alarm. Auslöser ist die kurzzeitige Entführung des Tankers
"Orfeas
". Die schwer bewaffneten Seeräuber hätten dabei erstmals ein Schiff vor der Elfenbeinküste gekapert, hieß es jetzt in einer IMB-Mitteilung. So weit von ihrem Heimatland entfernt hätten nigerianische Piraten zuvor noch nie zugeschlagen. Die Piraterie im Golf von Guinea habe damit eine neue Dimension erreicht.
Mehr: Im "THB Täglicher Hafenbericht"
American Mariners Train In Counter-Piracy Tactics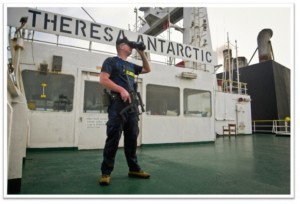 Photo of a security consultant aboard the ship Theresa Antarctic. Photo courtesy of Avanfort. by
Will Watson
The scourge of piracy has affected the maritime industry in many ways and one significant change; Piracy now plays a much larger role in security officer training comes in the training of company and vessel (or ship) security officers (CSOs, VSOs). Until now, the traditional training course for CSOs and VSOs was a two-day course that focused on the traditional threats posed to commercial vessels and their crews. Over the past few years, training schools have added separate courses to address the issues related to the piracy threat. Now,
Det Norske Veritas
(DNV) has launched a new and comprehensive course that includes counter-piracy tactics in an expanded three-day course for CSOs and VSOs. And a growing number of training schools are offering this new course. "We believe this expanded course is a good thing," says Glen Paine, Executive Director at the
Maritime Institute of Technology and Graduate Studies
(MITAGS). "Piracy poses a major threat to today's seafarers and proper training is critical to surviving this threat." Mr. Paine chose to add the DNV designed CSO/VSO course to the curriculum at the Linthicum Heights, Maryland facility and is launching the first offering this fall. The course, which is accepted by the U.S. Coast Guard and the U.S. Maritime Administration (MarAd) is also being taught at the Simulation, Training, Assessment and Research (STAR) Center in South Florida. Mr. David W. Greenhouse, who teaches the CSO/VSO course at the
STAR Center
agrees with Mr. Paine that the expanded course is helpful. "We used to teach a separate Anti Piracy course to satisfy the requirement set by the USCG in MARSEC Directive 104-6," Greenhouse explained. "The new DNV course meets both the (ISPS) requirements for Vessel and Company Security Officers and for Mr. Greenhouse brings in outside lecturers to augment staff instructors and in the course taught in August, that input came from the head of a company that provides armed counter piracy teams to vessels transiting the High Risk Area of the Indian Ocean and the Gulf of Aden. The "been there, done that" presentation added real-life scenarios to the training which was well received by the students. Of course, the training continues to focus on maintenance and supervision of the Ship Security Plan, including access control, threat and vulnerability assessments and ensuring that security systems and equipment are in working order and that appropriate crew are trained in their use. As an increasing number of ships' officers are required to take the security officer course, it's good that the more comprehensive schooling is now being offered. Threats to commercial vessels and their crews increase daily and the capabilities of CSOs and VSOs must keep track with the increasing threat. This new and expanded security training will be a great aid to seafarers in ensuring that they are well prepared to meet the asymmetrical threats that now lie in wait now only in poorly secured ports terminals and anchorages but on the high seas as well.
This article was written by Will Watson, President of AdvanFort which provide counter-piracy protection for commercial
vessels, and originally appeared in the October 2012 edition of  the magazine Sidelights and has been reprinted with
permission of the  
Council of American Master Mariners' .
---
Related Articles:
Seeleute sind wohlauf
"Orfeas" wieder frei
Donnerstag, 11. Oktober 2012 Der am Wochenende von westafrikanischen Piraten entführte griechische Tanker "Orfeas" ist wieder frei. Zwei Tage nachdem der Kontakt zum Schiff abgebrochen war, verließen die Seeräuber den 73.400-Tonner wieder, teilte die Reederei Grace Management jetzt mit. Der Kapitän habe bestätigt, dass der Produktentanker vor dem ivorischen Hafen Abidjan entführt worden war. Die 24 Seeleute seien wohlauf.
Mehr: Im "THB Täglicher Hafenbericht"
KONtakt zum Schiff verloren
"Orfeas" offenbar entführt
Dienstag, 09. Oktober 2012
Im Golf von Guinea vor der Küste Westafrikas ist offenbar erneut ein Tanker von Piraten entführt worden. Die griechische Reederei Grace Management bestätigte gestern, dass sie den Kontakt zum Rohöl- und Produktentanker "Orfeas" am Wochenende verloren hat. Das Schiff hatte beim letzten Kontakt für ship-to-ship-Operationen vor dem ivorischen Hafen Abidjan gelegen. Danach sei es ohne entsprechende Anweisung nach Süden gefahren. An Bord sind zwei Seeleute aus Griechenland und 22 von den Philippinen. Vor dem vermutlichen Piratenangriff hatte der 73.400-Tonner 32.068 Tonnen Benzin geladen.
Mehr: Im "THB Täglicher Hafenbericht"
Greek Tanker Goes Missing in Gulf of Guinea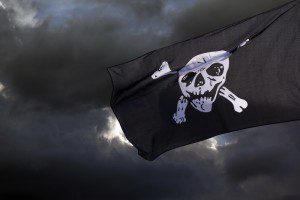 Grace Management S.A. says the Bahamas-flagged Orfeas was carrying 32,000 metric tons (35,000 tons) of gasoline to Abidjan in the Ivory Coast. Image (c) 
Lizard/Shutterstock
A Greek-operated gasoline tanker went missing along with its crew and cargo from the waters around Ivory Coast over the weekend, the vessel's Greek manager said Monday. The
Orfeas
was anchored off Abidjan, the main port of Ivory Coast, when it sailed south in the early hours of Saturday morning "without orders or explanation," Grace Management SA said in a statement, adding that the ship's last know position indicated it was heading towards Lagos in Nigeria. The ship had two Greek and 22 Filipino crew members and was carrying just over 32,000 metric tons of gasoline for discharge at Abidjan. "The managers have been trying to contact
Orfeas
continuously, unfortunately without result," Grace Management said, adding it had requested assistance from all relevant authorities and neighboring countries. The waters of the Gulf of Guinea near Ivory Coast have become increasingly dangerous in the past year, with piracy attacks becoming more frequent.
By Sarah Kent. (c) 2012 Dow Jones & Company, Inc.
---
Related Articles:
In Togo, Pirates are Bold, Heavily Armed, and Don't Seem to Worry About Getting Caught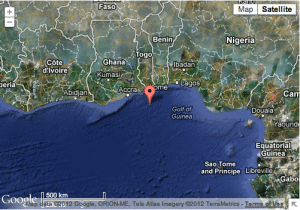 You know things are bad when "get-away cars" are barges that can barely get out of their own way, but apparently it's not a problem for pirates operating off the west African country of Togo. On Friday, an oil tanker was hijacked by a dozen or so  pirates about 80 miles south of Togo while the ship was standing by to transfer its cargo to another ship.  While at gun point, the pirates mustered the crew on the bridge to await the arrival of a barge to come alongside and steal the ship's cargo. When the barge arrived, the crew were forced to prepare the fenders for the barge and upon completion of the transfer, the pirates locked the crew in the masters cabin and then ransacked the ship for all the possible valuables they could get their hands on. Piracy in West Africa has remained a much different "animal" from East Africa.  Although aggressive and heavily armed, West African pirates do not seem to seek out hostage-taking scenarios like Somali pirates, but rather steal from soft targets in a quick-in, quick-out, or in this case, slow-out, scenario. No related posts.
India to Deploy Its Own Armed Troops Onboard Vessels to Combat Piracy
http://worldmaritimenews.com/archives/66536 Posted on Oct 3rd, 2012 with tags
Armed
,
asia
,
Combat
,
DEPLOY
,
India
,
News by topic
,
Onboard
,
own
,
piracy
,
Troops
,
vessels
.
Central Industrial Security Force (CISF) commandos are expected to embark on Indian cargo
ships by the end of this year subject to the framing and adopting of their rules of engagement
by the local government in accordance with the international maritime laws
, Press Trust of India informs.
The CISF commandos will be entrusted with providing security on-board Indian merchant vessels sailing their way through the waters which are under constant threat of pirate attacks. So far the surge in pirate attacks has prompted fast pace development of private security firms, which had proven to be an efficient solution to fend off attacks and reduce risks for shipping companies setting sail for the Indian Ocean. However, the Indian government wants to replace the foreign security firms with its own armed troops, who will be trained with the Navy's Special Forces, specializing in long range weapons.
http://gcaptain.com/west-african-piracy/
Vessels at anchorages throughout the Gulf of Guinea are easy targets for pirates who are looking for whatever they can get their hands on. What's shocking is that an estimated 60% of attacks are never reported. Image (c)
Shutterstock
. Piracy along Africa's Atlantic coast is threatening to raise costs for the vast amount of seaborne trade that passes through the region, as the activity spreads from Nigeria into the poorly-patrolled seas of nearby Togo and Benin.
http://gcaptain.com/weekly-piracy-report-dont-guard/
HOA Pirate Activity, 5 – 12 September
Piracy Incidents By Region: SEP 5 – 12
WEST AFRICA Abu Dhabi Star Hijacked Off Lagos, Promptly Released [UPDATE]
NIGERIA: Oil tanker fired upon while underway on 9 September at 06: 09 N – 002: 53 E, approximately 34 nm south west of Lagos travelling from Lome to Lagos. Unknown number of pirates fired several shots at underway vessel in an attempted boarding event. Non-essential crew mustered in citadel and the vessel utilized evasive action to evade the attacking vessel. Pirates attempted to board the vessel several times but after a 20 minute chase the hostile vessel broke off pursuit. No damage to vessel or injuries to the crew, but several bullets did hit the vessel superstructure. Nigerian Navy deployed an escort while the tanker anchored off Lagos. (IMO/IMB) http://gcaptain.com/weekly-piracy-report-dont-guard/
http://gcaptain.com/piracy-private-security-boom-regulation/
LONDON–The growing use of private security firms to protect ships from pirates in the Indian Ocean is throwing up new risks for ships navigating those lawless waters, an Australian think tank said in a report Wednesday.
Indian Ocean Piracy Infographic. (
Click to englarge
) The private maritime security industry has exploded in recent years in response to increased attacks by Somali pirates on vessels in the Indian Ocean, and many analysts have attributed the sharp decline in piracy attempts this year in part to the greater use of armed security guards. According to the Lowy Institute for International Policy, over 140 recently launched private maritime security companies currently employ around 2,700 armed contractors on board commercial ships.
"Abu Dhabi Star" gekapert
Erneuter Piraten-Angriff
Freitag, 07. September 2012
Der Tanker ""Abu Dhabi Star" gehört zur Reederei Pioneer Ship Management.
Vor der westafrikanischen Küste im Golf von Guinea ist erneut ein Tanker von Piraten entführt worden. Der Produktentanker "Abu Dhabi Star" war am Mittwochmorgen direkt vor dem nigerianischen Hafen Lagos gekapert worden, als er auf dem Weg auf die offene See war. Als die Marine sich noch am selben Tag dem Schiff näherte, flüchteten die Entführer. Nach der Kaperung der "Energy Centurion" und der "Anuket Emerald" war es die dritte Tankerentführung vor Westafrika innerhalb kurzer Zeit.
Mehr: Im "THB Täglicher Hafenbericht"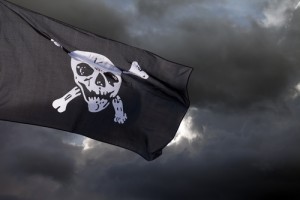 Image via
Shutterstock
UPDATE 2:
The MT Abu Dhabi Star has been released after pirates fled when approached by the Nigerian navy, Reuters reports. The vessel was released without incident or harm to crew. "Definitely their intent was to steal the oil, but we don't yet know if they were successful," a Nigerian naval official said.
UPDATE 1:
The hijacked vessel has been identified as the 51,069 dwt MT Abu Dhabi Star, which was anchored 80 kilometers (50 miles) off the coast of Lagos when it was taken. The vessel is operated by Pioneer Ship Management Services LLC of Dubai. -END
If last week's Energy Centurion hijacking underscored the West African piracy threat, Tuesday's reported
hijacking puts a big, fat exclamation point on it!
KUALA LUMPUR (AFP)–Pirates have hijacked a Singapore-owned oil tanker in the Nigerian port of Lagos–the third attack in just over two weeks in the Gulf of Guinea–the International Maritime Bureau said Wednesday. The vessel, which had 23 crew on board, was laden with fuel, the bureau's Kuala Lumpur-based piracy reporting center said, adding the pirates were sailing the ship into the open sea. It didn't say how the pirates hijacked the tanker Tuesday evening.
(c) 2012 Dow Jones & Company, Inc.
---
Related Articles:
About The Author
gCaptain Staff
gCaptain is the top-visited maritime and offshore industry news blog in the world. Since 2006, gCaptain has proven to be a highly effective platform for information sharing and source for up-to-date and relevant news for industry professionals worldwide.
Don't Let Your Guard Down", Counter-Piracy Forces Warn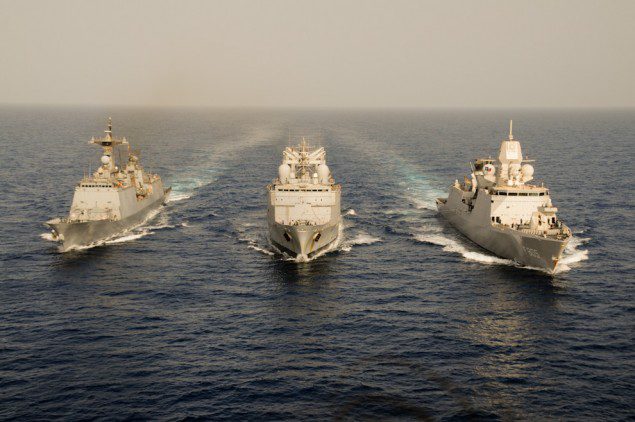 From left to right: the Korean frigate Wang Geon (Combined Task Force 151), the FS Marne (Atalanta) and the Dutch frigate Evertsen (Ocean Shield – NATO) East Africa's "Big-Three" warned Tuesday that despite a recent downturn in global piracy incidents, shipowners should not let their guard down. In a recent report published by the International Maritime Bureau it was revealed that there has been a 54% drop in global piracy during the first half of 2012 compared to 2011. The significant drop can be heavily attributed to a decrease in piracy incidents off the coast of Somalia, which has been pushed mainly by the work of military forces in the region and self-protection measures taken by commercial shipping. "We currently see a tactical and reversible success. It is of utmost importance that pressure on Somali pirates and their business model is maintained and even increased as the strategic context, the situation in Somalia allowing for pirates to act, has not yet changed" said Deputy Operation Commander Rear Admiral Gualtiero Mattesi, "International Navies and all merchant vessels transiting the High Risk Area, need to remain vigilant and uphold their respective responsibilities to support the fight against piracy." European Union Naval Force Somalia – Operation Atalanta, NATO and Combined Task Force 151, aka the "Big Three", say that by joining forces, counter piracy efforts are more effective and can achieve more than any one ship, navy, organization or country working alone. Even with all this military presence, the efforts of the naval forces cannot guarantee safety in the region, EUNAVFOR said in a statement. It is for this reason that CTF 151, NATO and the EU remind all ship-owners, operators and managers to continue to educate and train mariners in both the threat and how to mitigate it. The "Big Three" wants to reminds us that the anti-piracy booklet 
Best Management Practices version 4 (BMP4)
 provides useful updates for masters in implementing protection measures to deter piracy. It is based on lessons learned from ship's masters and can be downloaded from the NATO Shipping Centre and EU NAVOR/Maritime Security Centre – Horn of Africa websites (www.shipping.nato.int, www.mschoa.org) where you can find information about the latest pirate attacks and where they occurred.
---
Related Articles:
AA) Somali Pirates Kill Hostage Amid Ransom Payment Delays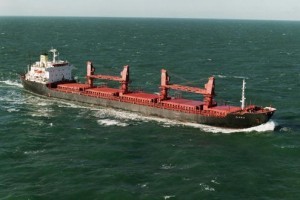 M/V Orna. Image via EUNAVFOR Somali pirates have killed a crew member of the hijacked M/V Orna as part of a tactic to speed up ransom payment. The Panama-flagged bulk carrier was hijacked on December 10, 2010 a few hundred miles off the coast of Seychelles.  The 27,915 Orna is owned by a company in the United Arib Emirates. Insiders at Somalia Report have
stated
that the hostage killed was a Syrian and it is believed that one other was also wounded. Somalia Report has identified the owner of the Orna as Kassab Intershipping-Swedish Management. "The killing was a message to the owners of the ship who paid no heed to our ransom demands," a pirate negotiator told the AP by phone. "More killings will follow if they continue to lie to us — we have lost patience with them. Two years is enough." The incident is believed to be the first time Somali pirates have killed a hostage as a tactic to speed up ransom payments. A
recent study
revealed that in 2011 35 hostages died while in captivity however none of those were directly linked to ransom negotiations.  According to the report 8 were killed by pirates during an initial attack or after being taken captive; 8 died from disease or malnutrition while being held; and 19 died in crossfire while being used as human shields and during hostage rescue attempts.  Another 3 hostages died after release as a result of abuse they had suffered while in captivity.
---
Related Articles:
About The Author
gCaptain Staff
gCaptain is the top-visited maritime and offshore industry news blog in the world. Since 2006, gCaptain has proven to be a highly effective platform for information sharing and source for up-to-date and relevant news for industry professionals worldwide.
A)Pirates Hijack Oil Tanker Off Togo Coast, Vessel Confirmed as ENERGY CENTURION [UPDATED]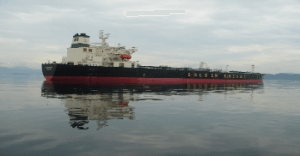 ENERGY CENTURION. Image via Enterprises Shipping and Trading
UPDATE 2:
The identity of the vessel has been confirmed as the
ENERGY CENTURION
by Greece's Merchant Marine Ministry.
UPDATE 1:
The vessel in question has been unofficially identified as the
ENERGY CENTURION
, a 74,998 dwt tanker managed by Enterprises Shipping and Trading S.A.. The vessel was reportedly hijacked following a gun battle with the Togo Navy.  No word yet on the condition of the crew.  Official sources are yet to confirm the identity of the vessel. Hijackings in the Gulf of Guinea have been on the rise in recent years.  Unlike their Somali counterparts, pirates in West Africa tend to hijack vessels in order to steal cargo rather hold hostages for ransom. The incident is the second attack on a vessel in the region in as many weeks.  On August 21 a group of seven pirates used force to board a general cargo ship in the Gulf of Guinea, take hostage of it's crew, and ransacked the cabins, stealing anything they could.
KUALA LUMPUR (AFP)
–Pirates hijacked a Greek-owned oil tanker off Togo on Tuesday, the International Maritime Bureau said. The Isle of Man-flagged vessel, which had 24 crew on board and was carrying gas oil, was hijacked 17 miles (27 kilometers) off the Togo capital of Lome, the bureau's Kuala Lumpur-based piracy reporting center said.
(c) 2012 Dow Jones & Company, Inc.
B)Somali Piracy Threat Is Receding, Says Head of NATO Counter-Piracy Posted on Aug 27th, 2012 with tags
and
,
Cooperation
,
Counterpiracy
,
CTF-151
,
Enhance
,
EU
,
NATO
,
NAVFOR
,
News by topic
,
to
.
On 24 August 2012 the Force Commanders from the EU Naval Force Somalia – Operation Atalanta (EU NAVFOR), NATO Operation Ocean Shield (TF-508) and Combined Task Force 151 (operated by the Combined Maritime Forces – CMF) met on board the EU NAVFOR flagship ITS San Guisto (Italian Navy) to further enhance the cooperation and coordination in the fight against piracy.
The flagships, ITS San Giusto (EU NAVFOR), HNLMS Rotterdam (NATO) and the ROKS Wang Geon (CTF-151) rendezvoused in the Gulf of Aden to allow the three Force Commanders to meet face to face. Dutch NATO Commander Commodore Ben Bekkering and CTF-151 Commander Rear Admiral Anho Chung from the Republic of Korea were welcomed by Italian EU NAVFOR Force Commander Rear Admiral Enrico Credendino aboard the San Giusto. The three Counter-Piracy forces coordinate their actions on a daily basis to enhance their capability and effectiveness in deterring, disrupting and counteracting piracy off the Somali coast and in the Gulf of Aden. Although modern means of communications allow reliable long distance exchanges of information and a continuous flow of communications, face to face meetings are still very important. This was the second time that the three main Counter-Piracy forces have met at sea; the first time having occurred on 23 July 2012 onboard HNMLS Evertsen (former flagship of Ocean Shield-NATO Commander). The three Force Commanders discussed the strategic and tactical situation of piracy since the beginning of 2012 and agreed that, whilst the recent downturn in piracy off the Horn is Africa is welcomed, that military forces need to remain vigilant to further attacks by pirates on ships transiting the area.
The surge in Somali pirate attacks has been wiped out completely based on the figures for this month, which has been the first full month without pirate attacks since 2007, The Telegraph writes.
Based on the data released by the International Maritime Bureau (IMB), the last attempted boarding and firing upon a ship has been recorded on June 26 amid an attack on a Maltese-flagged vessel. Speaking in numbers, in the first half of 2012 the number of Somali pirate attacks equalled to 69, a 32% fall in comparison to the same period in the previous year. Aside to the unfavourable monsoon period which tends to reduce number of attacks, such results have been also attributed to the strenuous efforts of international maritime forces, including that of the NATO, EUNAVFOR, Russian, Chinese and Indian navies which have been intensively engaged in patrolling the waters off the Horn of Africa. However, judging by the claims of pirate experts it is not the warships that pirates are threatened by the most, but the private armed security contractors, who have had a perfect score in fending off incidents.
"We've learnt a lot about piracy and we're being a great deal more proactive in disrupting their activities,"
said
Rear Admiral Duncan Potts, operational commander of the EU's antipiracy mission, Operation Atalanta
. Even though the threat has been subdued and the seafarers feel more confident having undergone training in evading and reacting during attacks, it is still too early to celebrate because the problem is not resolved in its root, having in mind that piracy remains one of the best ways to earn a living in Somalia. As explained by Rear Adm Potts
"all of this tactical and operational progress is however easily lost if we do not irreversibly change the strategic context on the ground that allows piracy to exist in the first place."
Therefore, the international maritime community should not lower its guard yet, but seek ways of providing a comprehensive solution to this issue.
Nigerian Pirates Attack Accommodation Barge, 4 Seafarers Kidnapped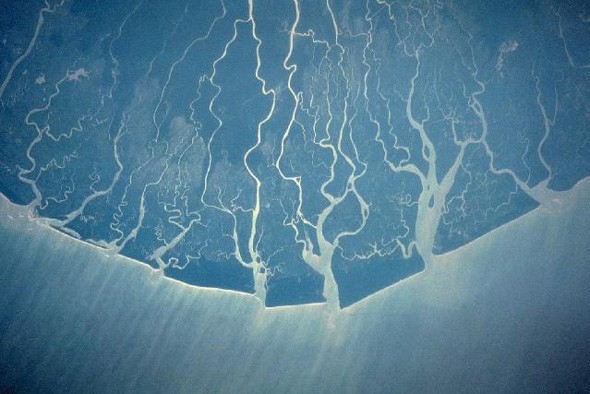 NASA Space Shuttle Overflight photo of the Niger Delta, courtesy of NASA. Sea Trucks Group, a Netherlands-based offshore supply and support vessel owner, confirmed that four of its sea-going staff were kidnapped in a violent attack offshore Nigeria this morning.  Two security guards on board the accommodation barge, the Jacson 33, were wounded in the attack which occurred just after midnight, approximately 35 nautical miles offshore Bonny, Nigeria.
"The two remaining injured security personnel are now in Port Harcourt hospital for treatment," Sea Trucks spokeswoman Corrie van Kessel said in a statement to the AFP.  "At this time, Sea Trucks Group is making every effort to ascertain the whereabouts of its personnel," she continued.
Nigerian navy spokesman Commodore Kabir Aliyu commented that those kidnapped were from Indonesia, Iran, Malaysia and Thailand.  "We have not made any arrest yet. We are still trying to ascertain the true identities of the attackers and their motive," he told AFP earlier today.  "We are still searching. We have deployed a boat and a helicopter to the area where the the attack took place," he said, adding: "We have not established any contact with the attackers or the foreigners abducted." Kidnapping and ransom activities are a weekly occurrence in this volatile region where the delta between rich and poor is extremely vast.  Roughly 2 million barrels of oil each day are produced from the Niger Delta region.
---
Related Articles:
About The Author
Rob Almeida
Rob Almeida
is partner and CMO of Unofficial Networks and an editor of gCaptain.com. He graduated from the United States Naval Academy in 1999 with a B.S in Naval Architecture and spent 6.5 years on active duty as a Surface Warfare Officer. He worked for a year as a Roughneck/Rig Manager trainee on board the drillship Discoverer Americas in 2009/10. He is an accomplished sailor and competes in the US Australian Rules Football League with the Baltimore/Washington Eagles. He can be reached via email at rob@gcaptain.com
Weekly Piracy Report: Incident Free July Off Somalia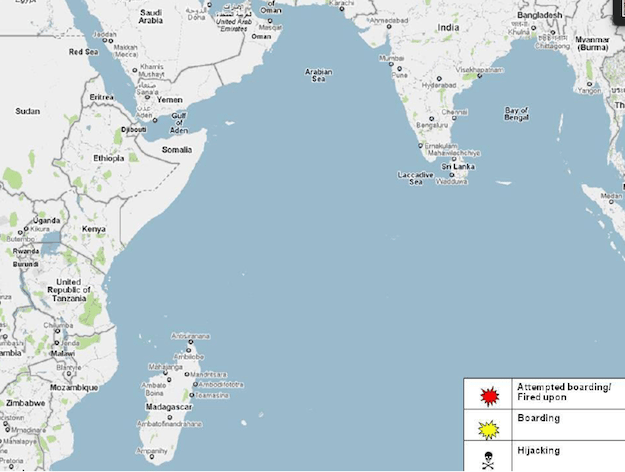 HOA Pirate Activity, 26 July – 1 August
Weekly Incidents by Region: July 26-Aug 1
SOUTH AMERICA:
COLOMBIA: Bulk carrier was boarded on 31 July at 03:49 N – 077:09 W, Buenaventura Anchorage, Colombia. Three robbers on a black motor boat boarded the anchored carrier and broke the padlock at forecastle paint and forward stores. The duty crew spotted the robbers and notified the officer on bridge, who raised the alarm. The robbers jumped into the water and escaped in a waiting boat. The Coast Guard was informed and investigation revealed the ship's stores were stolen. (IMB)
WEST AFRICA
NIGERIA: Vessel was boarded on 17 May at 04:39 N – 004:45 E, 45 nm off Escravos, Nigeria. Pirates armed with guns approached a landing craft doing 7 knots. Master raised the alarm, stopped the main engines, and instructed the crew to muster in the citadel. By the time the pirates boarded, only four of the eight crewmembers entered the citadel. The pirates attempted to gain access to the citadel by using hammers and firing automatic weapons. After ten hours in the citadel, the crew emerged and found the remaining crew beaten and the cabins looted. As the vessel continued underway, they noticed armed pirates approaching in a speed boat. The crew again mustered in the citadel. After six hours, they exited the citadel and all bridge equipment was destroyed. The master contacted Escravos Terminal and sailed towards it. (IMB)
*Inclusion in this week's WTS is due to time-late reporting and severity of incident.
SOUTHEAST ASIA:
MALAYSIA:
Tug towing a barge was hijacked on 27 July between Kudat Port, Malaysia and Bangi Island, Sabah, Malaysia. Pirates in a speed boat attacked the tug and forced the twelve crewmembers into a life raft and set them adrift. The hijackers sailed the tug and barge to an unknown location. The Philippines Coast Guard rescued the twelve crewmembers. The tug and barge are still missing. (IMB)

Piracy Weather Forecast: Aug 2-8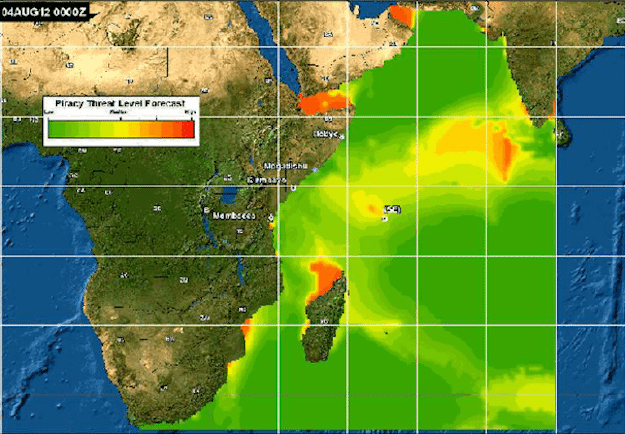 Pirate Skiff Capability (Graphic courtesy of the Naval Oceanographic Office Warfighting Support Center) Pirate Skiff Capability (Graphic courtesy of the Naval Oceanographic Office Warfighting Support Center) GULF OF ADEN: Southwesterly winds of 15 to 20 knots and seas between 4 – 6 feet. EXTENDED FORECAST: Southwesterly winds of 15 to 20 and seas between 4 – 6 feet. SOMALI COAST: Southwesterly winds of 18 to 23 knots, with gusts up to 28 knots, with seas of 7 to 10 feet. EXTENDED FORECAST: Southwesterly winds of 18 to 23 knots, with gusts up to 28 knots, and seas of 7 to 10 feet. ARABIAN SEA: Southwesterly winds between 18 and 23 knots, with gusts up to 28 knots, and seas between 8 and 11 feet. EXTENDED FORECAST: Southwesterly winds between 18 and 23 knots, and seas of 8 to 11 feet, decreasing to between 7 and 9 feet by 8 August. CENTRAL AFRICAN COAST/INDIAN OCEAN: Southerly winds of 13 to 18 knots, and seas of 5 to 7 feet. EXTENDED FORECAST: winds between 13 and 18 knots, and seas of 5 to 7 feet, decreasing to between 3 and 5 feet by 6 August. MOZAMBIQUE CHANNEL: The Mozambique Channel will be under the influence of the normal high and low pressure interaction areas, occurring about around 40 degrees South. Winds in the northern Channel will be southerly at 13 – 18 knots, with seas of 5 – 7 feet. In the southern Channel, expect south-southeasterly winds of 13 – 18 knots and seas of 5 – 7 feet, increasing to 7 – 10 feet by 3 August. EXTENDED FORECAST: In the northern Channel, southerly winds of 13 – 18 knots and seas of 5 – 7 feet. In the southern Channel, southerly winds of 13 – 18 knots and seas of 7 – 10 feet. SURFACE CURRENTS: Currents within the Gulf of Aden average around 1 to 2 knots. The northern section of the Arabian Sea and the Mozambique Channel currents are variable with most areas having average speeds of less than 1 knot. Water current speeds along the Somali Basin, continuing south off the northern Kenya coastline until about 5 degrees South will average around 2 to 3.5 knots.
This report is brought to you by the U.S. Office of Naval Intelligence Maritime OPINTEL Report
---
Related Articles:
About The Author
gCaptain Staff
gCaptain is the top-visited maritime and offshore industry news blog in the world. Since 2006, gCaptain has proven to be a highly effective platform for information sharing and source for up-to-date and relevant news for industry professionals worldwide.
Piraten-Mission Atalanta Im Tiefflug über schwarzer Flagge
Sie ziehen unbemerkt ihre Kreise über somalischen Piratenlagern und bleiben in riskanten Tiefflugmanövern gekaperten Schiffen auf der Spur. Auf Tour mit den deutschen Marinefliegern am Horn von Afrika. von
Joachim Zepelin
Dschibuti
Als die 30 Jahre alte Maschine durch die Wolkendecke über dem Golf von Aden bricht, kommt der Pilot ins Juchzen. Mit einem lauten "Jippiiiie!" zieht er das Aufklärungsflugzeug nach rechts, links, rechts, rast durch Wolkentäler und zieht die Lockheed P3-C Orion steil nach oben über einen Wattehügel. Fliegen macht Spaß, das spürt man im Cockpit des Aufklärers. Hinten im 35 Meter langen Rumpf ist die Stimmung schlechter: Die Fliehkraft drückt die Besatzung auf den Boden. Wie festgeklebt stehen oder sitzen die elf Männer da, während ihnen das Hirn nach unten rutscht. "Die hätten uns ja wenigsten warnen können", schimpft ein Offizier.
Was beginnt wie ein launiger Luftausflug, ist Teil eines der wichtigsten Auslandseinsätze der Bundeswehr: die Anti-Piraten-Mission Atalanta. Am Horn von
Afrika
schippern 20 Prozent des Welthandels vor den Küsten Somalias, Somalilands und Puntlands vorbei. Diese gesetzlosen Staatengebilde sind die Heimat der Männer, die mit kleinen, blitzschnellen Booten riesige Frachtschiffe kapern und den Reedern bis zu dreistellige Millionenbeträge abpressen. Sieben größere Schiffe und 185 Geiseln haben sie derzeit in ihrer Gewalt.
Die
EU
, die
Nato
, die
USA
haben Missionen in den Piratenkampf geschickt, dazu kommen Verbände aus
Japan
,
Indien
,
Russland
und anderen Staaten. "Hier ist heute mehr los als im Zweiten Weltkrieg", sagt ein Marinesoldat. Und obwohl die Welt mit ihrem Hightecharsenal ein paar verarmte Fischer in ihren Nussschalen nicht in den Griff zu bekommen scheint, ist die Stimmung gut, sprechen Experten vorsichtig von Erfolgsaussichten.
Seit Ende 2008 ist die deutsche Marine mit einer Fregatte vor Ort. 30 Soldaten organisieren in Dschibuti die Versorgung des Kontingents, 50 Marineflieger sind dort für den Einsatz der P3 verantwortlich, die jeden zweiten Tag startet. Die betagte Maschine ist einer der wichtigsten Bausteine im Anti-Piraten-Kampf: Der mit Überwachungstechnik vollgestopfte Seefernaufklärer ist das Sinnesorgan der Kommandozentrale.
Um 5 Uhr früh liegt eine große Karte auf dem Boden neben der Einstiegsluke der P3. "Wir werden in großer Höhe ein paar Kreise über den Piratencamps drehen", erklärt der Tactical Coordinator - kurz Tacco - bei der Auftragsbesprechung mit dem amerikanischen Kommandanten, der als Austauschoffizier bei den Deutschen dient. "Dann gehen wir runter auf geringere Höhe, werden gekaperte Schiffe inspizieren und uns anschauen, was da alles im IRC herumdümpelt." Der IRC, kurz für International Recommended Corridor, ist eine besonders bewachte Route im Golf von Aden, auf der auch von Kriegsschiffen geschützte Konvois fahren. Wenn die P3 zehn Stunden später wieder landet, wird sie 6000 Kilometer, einen Notruf und einen Scheinangriff hinter sich haben und eine Unmenge von Film- und Fotoaufnahmen mitbringen.
Spezialisten werden die präzisen Bilder auswerten, die die Rumpfkamera bei Tag und Nacht aus mehreren Kilometern Höhe schießen kann. Erst ab diesem Sommer soll die P3 auch Livebilder funken können, mit denen die Einsatzzentralen Zugriffe auf See oder am Boden lenken können.
Ruhigeres Wasser: Piratenangriffe im Atlanta-Einsatzgebiet
Als die P3 um 6 Uhr auf die Startbahn rollt, geht der Kommandant die Checkliste durch. 17 Stunden haben die Flugvorbereitungen gedauert, und auch nach dem Abheben kehrt keine Ruhe ein. Hier wird noch von Hand geflogen; der dritte Mann im Cockpit rechnet laufend aus, wie viel Sprit verbraucht ist, klemmt immer wieder neue Zettel ins Sichtfeld der Piloten, auf denen steht, wie schwer das Flugzeug gerade ist, mit welcher Geschwindigkeit es maximal landen darf und wann es leicht genug ist, um ein Triebwerk auszuschalten, damit man Sprit spart.
Umso moderner ist die Überwachungstechnik. Alle Soldaten sind jetzt auf ihren Posten: vor den Radarbildschirmen, den Kontrollmonitoren der Kamera oder mit der Handkamera am extra entspiegelten Bullauge.
Nach anderthalb Stunden überfliegt die P3 das erste Piratennest. Der Tacco schlägt einen Ordner mit der Aufschrift "Pirate Camps" auf. Luftaufnahmen von 160 bekannten Stützpunkten, sauber in Plastikhüllen abgeheftet. "Wir wollen ein Lagebild gewinnen, den Rhythmus, dem die Piraten folgen, wann sie aufstehen, wann sie Wachen aufstellen", sagt ein Offizier. Der Videoschirm zeigt ein von Mauern umgebenes Fort direkt am Wasser. Niemand blickt auf, niemand hört das Flugzeug, das mit bloßem Auge kaum zu erkennen ist.
"Wir halten hier Ausschau nach Ölfässern, Leitern, starken Außenbordmotoren: Das alles sind Hinweise auf Piratenaktivitäten", erklärt der Tacco. Ein Gehöft hat eine Satellitenschüssel auf dem Dach. Ein abgedeckter Pickup, ein Lastwagen mit einem Ölfass, alles ist irgendwie verdächtig, wird registriert und gefilmt.
Immer wieder zeigen die Soldaten auf den Bildschirm, zählen Autos, weil die auf plötzlichen Reichtum schließen lassen. "Wir sind der Staubsauger und nehmen alle Daten auf, die später ausgewertet werden", sagt der zweite Tacco, der seinen Kollegen am Computertisch abgelöst hat, wo alles zusammenläuft, in Farbe, Schwarz-Weiß, als Wärmebild. Im nächsten Dorf machen sich drei Personen an einem Boot zu schaffen, dann strömen viele Menschen aus einem Haus. "Wahrscheinlich ist die Schule aus", vermutet einer.
"Wir versuchen, so gründlich aufzuklären, wie es geht", sagt später Fregattenkapitän Ingolf Schlobinsky, Chef des deutschen Atalanta-Kontingents. Denn seit dem Frühjahr dürfen die Soldaten auch Piratenstützpunkte an Land angreifen, aber nur, wenn Kollateralschäden ausgeschlossen werden können. Tagelang säßen die Bildauswerter über den Aufnahmen, "das ist wirklich Puzzlearbeit". Nur eindeutig indentifizierte Piratenboote dürfen zerstört werden. Ein einziger solcher Einsatz an Land ist bisher bekannt geworden, am 15. Mai gegen das Piratennest Harardhere an der somalischen Ostküste. Deutsche waren nicht beteiligt. "Das ist nur ein kleiner operativer Baustein, der unsere Möglichkeiten ein wenig vergrößert, mehr aber auch nicht", sagt Schlobinsky.
Auch so kann die Mission Erfolge vorweisen. Denn
Piraten
sind keine kamikazehaften Draufgänger, sondern rational handelnde Unternehmer. Früher brachte die Investition in ein paar Männer, ein schnelles Boot und Kalaschnikows den zweihundertfachen Erlös. In Geheimdienstkreisen ist man überzeugt, dass diese Zeiten vorbei sind. Das Militär und die Sicherheitskräfte, die immer mehr Schiffe mit an Bord haben, schrecken ab. Die Zahlen sprechen dafür: Während Piraten im vergangenen Jahr 176-mal angegriffen und 25 Schiffe erbeutet haben, waren es bis Ende Juli 2012 nur noch 33 Angriffe und fünf erfolgreiche Kaperungen.
Plötzlich bricht Hektik aus. "Mayday, Mayday", funkt das Frachtschiff "Aries". Im Kommando-Chatroom wird beraten, wer den Einsatz übernimmt. Die P3 ist zu weit weg. "Die Schiffe geben oft auch Fehlalarm", sagt ein erfahrener Unteroffizier, "denn wenn sich ein Fischerboot mit hoher Geschwindigkeit nähert, bleibt wenig Zeit für eine Situationseinschätzung." Tatsächlich kommt nach fünf Minuten Entwarnung: "MV ,Aries' ist wieder sicher."
"Wurst oder Käse?" Ein Unteroffizier bringt Schnittchen. Vor zwei Jahren hat er aus der Luft fotografiert, während die deutsche MS "Taipan" von einem niederländischen Spezialkommando aus der Hand von Piraten befreit wurde. "Seitdem weiß ich live und in Farbe, warum ich hier bin."
Die 26 Seeleute auf der "Smyrni" warten noch auf ihre Rettung. Der im Mai gekaperte Tanker mit 135.000 Tonnen Öl an Bord liegt nahe der Küste vor Anker, ganz in der Nähe der im März gekaperte Öl- und Chemikalientanker "Royal Grace" mit 22 Seeleuten. Die Aufklärer fliegen regelmäßig vorbei, um zu schauen, was sich verändert, zum Beispiel die unter einer Plane versteckten neuen Aufbauten auf beiden Seiten der Brücke. "Wir glauben, dass es sich um Maschinengewehre handelt", sagt der Tacco. Aber man will es genau wissen.
Darum geht die P3 zum gefährlichsten Manöver an diesem Tag über: im Tiefflug über die "Smyrni", um die Piraten herauszufordern - sie sollen die Planen abnehmen und die Waffen auf den Flieger richten. Mit Höchstgeschwindigkeit nähert sich die Propellermaschine. Auf den Monitoren sieht man die Brücke schon aus mehreren Kilometern Entfernung in Großaufnahme. "Wenn jemand eine Person mit einem Gegenstand auf der Schulter sieht, brechen wir sofort ab", befiehlt der Kommandant.
Die erfahrensten Soldaten sitzen vor den Bildschirmen, "wir brauchen jetzt sehr gute Bilder", sagt der Tacco. Die P3 sinkt ein Stück tiefer, fliegt über die "Smyrni" hinweg, dann zieht der Pilot wieder in die Höhe. An Deck passiert nichts. Nach einer lang gezogenen Kurve der zweite Provokationsversuch. Diesmal ist immerhin ein Pirat zu erkennen. Er bewegt sich auf die Plane zu. Die Spannung steigt. Wieder nähert sich der Aufklärer der "Smyrni" - doch der Pirat schlendert nur an die Reling und schaut kaum auf. Was unter der Plane versteckt ist, bleibt heute noch sein Geheimnis.
An den Radargeräten herrscht jetzt über dem internationalen Korridor Hochbetrieb. Jedes Schiff muss identifiziert werden - und für die P3-Besatzung sind vor allem diejenigen interessant, die sich nicht mit einem AIS-Signal ausweisen, dem automatischen Identifikationssystem der internationalen Seeschifffahrt. Wer kein AIS hat, wird von der Kamera aufgespürt und in Hochauflösung abgetastet. Meist sind das Dauen, der regionale Bootstyp, den die Piraten gerne nutzen - aber eben auch Fischer, Händler und alle, die etwas zu transportieren haben. So schaffen es auch Dromedare und anderes Viehzeug auf hoher See auf die Bildschirme der P3.
Und Manöver, die auch der Besatzung an Bord des Aufklärers Respekt abnötigen. Kurz vor der Heimkehr fängt die Kamera ein rasant durch die Wellen schneidendes, kleines Boot ein. Plötzlich stoppt der Kahn von 20 Knoten auf null. Sechs Mann an Bord, im schweren Seegang schlägt einer mit einem Enterhaken aufs Wasser, dann hievt ein zweiter einen großen Fisch ins Boot. "Die können zur See fahren", sagt ein Marineflieger anerkennend. "Die haben es einfach von der Pike auf gelernt."
Aus der FTD vom 03.08.2012 © 2012 Financial Times Deutschland,
Hapag-Lloyd "Phones a Friend" from the Gulf of Aden, Royal Navy Responds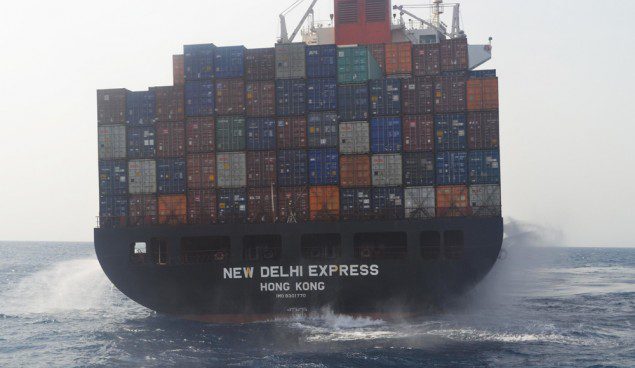 MV New Dehli Express, operated by Hapag-Lloyd, Image: CMF
While Royal Navy ships protect the London Olympics others have rushed to prevent a pirate attack in the Middle East.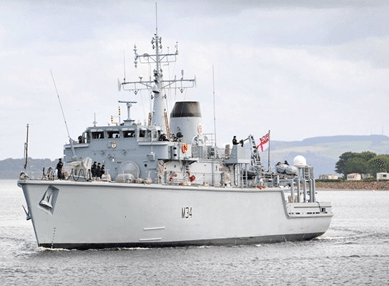 HMS Middleton, image: Royal Navy The minehunters HMS Middleton and HMS Pembroke were in the Gulf of Aden on their way home when they received a distress call from the MV New Delhi Express. The 40,000-tonne merchant ship, laden with valuable containers, contacted HMS Middleton to say she was 12 miles to the south west and had suffered an engine failure. That meant she was an easy target for the pirates who operate in the gulf between Somalia and Yemen. Monsoon rains in the Indian Ocean mean pirates favour the more sheltered Gulf between June and August, so Middleton and Pembroke sailed as quickly as possible to protect the drifting ship. Having made contact with the vessel the warships readied their weapons and maintained a patrol around her for several hours, protecting her crew and cargo against potential attack until she had fixed her engines and was able to continue north.
HMS Middleton's commanding officer, Lieutenant Commander Steve Higham, said: "The threat from piracy in the Gulf of Aden is real and present.  "MV New Delhi Express, disabled and without power, was a potential prime target for pirates.  Middleton and Pembroke responded immediately to provide assistance when called by her master, and were able to offer protection whilst he completed his repair. Our small contribution to maintaining the safety of the maritime community shows the value and flexibility of the Royal Navy's mine hunting community."
Navies from dozens of countries work together through the Gulf of Aden and Indian Ocean to try and prevent cargo vessels being hijacked by pirates in small craft such as skiffs. The Royal Navy has several mine-hunting ships permanently based in Bahrain, where crews work in the warmer waters which provide a different training environment compared to UK waters. HMS Pembroke and HMS Middleton were returning to Britain when Friday's incident happened having spent two and a half years working in the Middle East. Meanwhile HMS Ocean and HMS Bulwark are currently based in London and Weymouth respectively as part of the UK's security set-up for the Olympics.
---
Related Articles:
About The Author
gCaptain Staff
gCaptain is the top-visited maritime and offshore industry news blog in the world. Since 2006, gCaptain has proven to be a highly effective platform for information sharing and source for up-to-date and relevant news for industry professionals worldwide.
Frachter spurlos verschwunden
Piraten stoßen Besatzung von Bord
Donnerstag, 02. August 2012
Nach einem Piratenüberfall auf zwei Frachter hat die philippinische Marine zwölf Seeleute gerettet. Die Männer drifteten in zwei Schlauchbooten vor der Südküste des Landes, berichtete das Militär am Mittwoch. Die Männer wurden am Dienstag entdeckt. Piraten hatten die Frachter "Woodman 38" and "Woodman 39" nach diesen Angaben am 27. Juli in ihre Gewalt gebracht und die asiatischen Seeleute als Geiseln genommen. Als sie hörten, dass sie verfolgt wurden, stießen sie die Crew ins Wasser und warfen die Schlauchboote hinterher. Von den Frachtern fehlt jede Spur.
28 Online Resources for Maritime Piracy and Somali Pirates
With the increase in piracy at the sea, especially around the coast of Somalia, several maritime organizations and defense agencies have started providing online updates on events related to maritime piracy that are taking place around the world. Governing authorities have also realized the importance of educating seafarers on issues related to maritime security and piracy. From pioneer governing agencies like the International Maritime Organization to security firms providing anti-piracy solutions, everyone provides their insights and views online on contemporary issues related to maritime security near the coast of Somalia. In this article, we have presented twenty eight online resources which would help those who seek to understand the issue of piracy at sea and also the shipping professionals seeking guidance and help regarding the same. The list also includes websites of authorities providing security along the coast of Somalia, live piracy maps, and piracy reporting contact numbers. Maritime Piracy Resources
 Additional Resources Marsec Review – Maritime Security Review  - Provides news and expert reviews on maritime security. If you think we have missed any important resource on maritime piracy, then please let us know and we would add it to the list. Image credits : Industrial Marine Power

You might also like:
Anti-Piraterie-Einsatz soll Druck erhöhen Keine Entwarnung für "Atalanta"
UN Should Back Off On Private Security
By Michael Grey, Contributing Editor to Clay Maitland's blog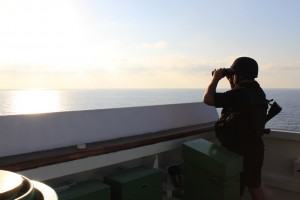 It is a bit rich, all this carping criticism from the United Nations about the private security sector, suggesting that it is open to trigger-happy criminals to get in on the act in the absence of  that wonderful bureaucratic solution to all the world's ills – "regulation". It doesn't seem to occur to the disapproving officials that the industry doesn't want to have arms aboard merchant ships and pay a lot of money for private protection. But it is forced into this strategy of self-help largely because the international "community" of governments is failing to do its job and ensure that piracy is consigned to the history books. The UN and indeed any of its member governments have no moral right whatsoever to criticise the industry's security arrangements while the situation in Somalia is surrounded by members of the Security Council sitting on their hands resulting in a policy vacuum. No UN report can burble on about "competence" when there is not much of this component being shown in addressing the root causes of piracy in this failed state. Sure, there might be some cut-price gunslingers riding on merchant ships, just as there are some cut-price ship operators loose in the world. But if the UN was doing what it was supposed to be doing, rather than writing reports, the internal problems of Somalia would be addressed, the shipping industry would not be driven down the road of "self-help". Seafarers and ship operators have a right to safe navigation, and if governments can't provide the necessary level of security, it is necessary to buy protection in the market. Said Murray Hammick of defence contractor  Chenega Federal UK when launching the Open Ocean maritime security programme in London recently : "….it is about stepping back and taking a long-term and strategic view of what it is that individual shipowners and operators need in order to allow them to carry on their business without interference by unlawful gangs at sea".  Of course he is right. But maybe it is the UN and member governments which should be "stepping back and taking a long-term and strategic view" of the situation in Somalia, rather than criticising others for their reaction to its maritime consequences. –This article originally appeared on Clay Maitland's On a Quest for Quality in Shipping blog and is republished here with permission– Posted on Jul 24th, 2012 with tags Counter-Piracy, NATO, News by topic, Piracy Threat, Receding, Somali.
Calmer waters seem to be on the horizon as the threat from Somali pirates is withering, NATO's counter-piracy commander said, warning that the international forces shouldn't lower their guard before the threat is completely removed. Speaking in figures, in the first half of 2012 the number of Somali pirate attacks equaled to 69, a 32% fall in comparison to the same period in the previous year. This is a result of a joint effort in exchange of experiences and ideas, which have to be continued in order to eradicate the problem, Cdre Ben Bekkering said, inter alia, while speaking at a press conference on a Dutch warship sailing in Oman's waters, offshore Muscat, InterManager news site writes. The search for pirates is underway in cooperation with the Oman's navy, however, the commander specified that pirate groups tend to hide at distant locations at sea for considerable periods of time, using captured merchant vessels as mother ships. As reported by Reuters, they meet their needs for refueling and supplies by using remote places, such as Yemen's island of Socotra, which was used as a refueling center. World Maritime News Staff, July 24, 2012; Image: Seasecurity
Security Team on U.S. Navy Supply Ship Fires On Skiff Off Dubai, Killing One [UPDATED]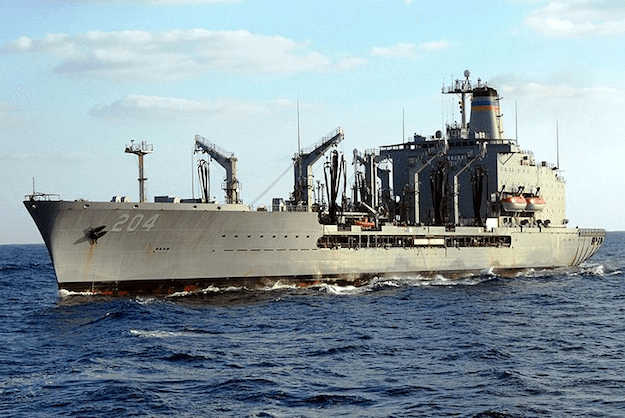 USNS Rappahannock is one of Military Sealift Command's fifteen Fleet Replenishment Oilers and is part of the 32 ships in Military Sealift Command's Combat Logistics Force.
Update:
The vessel fired on was a fishing boat whose owner is from the United Arab Emirates, according to Al Arabiya television. The fisherman who was killed and the three people injured were Indian, according to the U.A.E.'s WAM state news agency. The U.S. Navy couldn't confirm those details as the investigation was under way. The U.S. Navy released a statement saying: "In accordance with Navy force protection procedures, the sailors on the USNS Rappahannock (T-AO 204) used a series of non-lethal, preplanned responses to warn the vessel before resorting to lethal force."
Original:
(Bloomberg) — A U.S. Navy vessel fired on a motor boat off the coast of Dubai today after it ignored warnings not to approach, an official said. One person was killed, according to a second U.S. official with knowledge of the incident. "An embarked security team aboard a U.S. Navy vessel fired upon a small motor vessel after it disregarded warnings and rapidly approached the U.S. ship," Greg Raelson, media officer for U.S. Navy, said in an e-mailed statement. The incident occurred at 2.50 p.m. local time, 10 miles off the port of Jebel Ali in the United Arab Emirates, he said. The vessel was struck by Navy fire, killing one person and injuring three others, said a U.S. official speaking on condition of anonymity because the incident was still being investigated. The privately owned craft was first warned away from the USNS Rappahannock by voice, radio, and light signals, the official said. The Rappahannock is a cargo ship operated by the Navy's [Military Sealift Command] with a mostly civilian crew, the official said. The vessel fired on was a fishing boat whose owner was from the United Arab Emirates, according to Al Arabiya television. The fisherman who was killed and the three people injured were Indian, according to the U.A.E.'s WAM state news agency. The incident was near the Strait of Hormuz, where tensions have risen. Some Iranian officials threatened earlier this year to shut down the waterway, which funnels one-fifth of the global oil supply, in response to increased U.S. pressure to prevent the country from acquiring nuclear weapons technology. Iran maintains its nuclear program is for civilian use.
Lethal Force
"In accordance with Navy force protection procedures, the sailors on the USNS Rappahannock used a series of non-lethal, preplanned responses to warn the vessel before resorting to lethal force," Raelson said. "When those efforts failed to deter the approaching vessel, the security team on the Rappahannock fired rounds from a .50-caliber machine gun." The boat that was fired on approached within 100 yards (91 meters) to 200 yards of the U.S. ship, according to another U.S. official also speaking on condition of anonymity. The Pentagon has been beefing up its military presence in the region and today said it was accelerating by four months the deployment of the John C. Stennis aircraft carrier group to the region. The Navy also has doubled its counter-mine ships to eight to thwart any attempts to close the strait.
USS Cole
U.S. Navy ships are sensitive to being approached by other vessels, especially after the destroyer USS Cole was bombed by a suicide attack boat in Yemen in October 2000, Michael Eisenstadt, a Middle East specialist at the Washington Institute for Near East Policy said in a phone interview. "You've the possibility of an al-Qaeda attack, and the effect is to put troops on very high alert," Eisenstadt said. There have been "very few incidents in memory in which we have ended up with the use of lethal or non-lethal fire," Eisenstadt said, pointing to a January 2008 incident when Iranian fast boats approached within 500 yards of U.S. naval vessels and no shots were fired. Iranian naval activity and U.S. encounters with Iranian Revolutionary Guard Corps have been calm "in the last couple of months," U.S. Chief of Naval Operations Admiral Jonathan Greenert said last month. "Iranian naval conduct has been ''professional and courteous, committing to the rules of the road,'' he told reporters at the Pentagon.
By Donna Abu-Nasr, Gopal Ratnam and Tony Capaccio Copyright 2012 Bloomberg.
---
Related Articles:
About The Author
gCaptain Staff
gCaptain is the top-visited maritime and offshore industry news blog in the world. Since 2006, gCaptain has proven to be a highly effective platform for information sharing and source for up-to-date and relevant news for industry professionals worldwide.
Anti-Piraterie-Einsatz soll Druck erhöhen
Keine Entwarnung für "Atalanta"
Donnerstag, 21. Juni 2012
Boardingsoldaten stellen ein Speedboat der Piraten. Foto: PIZ Marine

Der Kampf gegen Piraten im Indischen Ozean und vor der Küste Somalias ist trotz deutlicher Erfolge noch nicht beendet. So sei es wichtig, den militärischen Druck noch weiter zu erhöhen, sagte jetzt der britische Konteradmiral Duncan Potts am Dienstag in Brüssel. Im ersten Halbjahr 2011 wurden im Indischen Ozean 28 Schiffe gekapert, im zweiten Halbjahr nur noch drei und in diesem Jahr fünf, sagte Potts. Vor einem Jahr befanden sich 20 Schiffe mit etwa 500 Seeleuten in Gewalt der Piraten, jetzt sind es nur noch sieben Schiffe mit 200 Seeleuten. Mehr: Im THB "Täglicher Hafenbericht"
Weniger Angriffe somalischer Piraten auf Schiffe
EU-Mission Atalanta: Für Entwarnung aber zu früh
Die Europäische Union will ihren Druck auf somalische Piraten in allen Bereichen erhöhen, obwohl die Zahl der Angriffe sinkt.
Das
erklärte Duncan Potts
, der Kommandant der EuNavFor-Flotte, gestern in Brüssel. Sowohl die militärische Präsenz, als auch politische Massnahmen sollen verstärkt werden. Insbesondere sei es notwendig, auch die Finanziers der Piraten zu belangen und Vermögen zu beschlagnahmen. Potts sagte: %